The Gujarat Titans may be a team on debut, but they're not a team of debutants. If ever that needed confirming, their first two games have provided ample evidence. Both Lucknow Super Giants and Delhi Capitals came armed with big-hitting prowess, and both times, the Titans had the nous, experience and skill to come out victorious.
Two wins from two games is a pretty good start, but to build on that, the Titans will face a team that perhaps has an even greater power-hitting reputation in Punjab Kings. A batting line-up that has shown so far in IPL 2022 that it will keep going hard, no matter what the wickets column says – until they can't do it anymore. And facing them is a bowling line-up that made a mess of vaunted top-orders in previous games, and held its nerve when the opposition counter-attacked.
Will Mohammed Shami, Lockie Ferguson, Rashid Khan and company be able to do it again? They'll have to strike early and put the Kings under pressure at the start to have a better chance of that. For the Kings, the likes of Mayank Agarwal, Shikhar Dhawan and Liam Livingstone will have to tell themselves that the template that has worked for them must be persisted with, but judiciously, because reckless attacking against that quality of bowling is a recipe for disaster.
"Definitely they (Punjab Kings) have very good power-hitting players in the middle," Rashid said before the game. "But I think as a bowler, you don't need to bring those things in the mind – that what's going to happen tomorrow and things like that. You just need to be mentally strong. The best thing is, they always create those chances for you as a bowler to get a wicket. It's not that easy actually, to hit every ball for six."
What's their form been?
Both teams have won two games each, but Punjab Kings also have a loss to their name. Gujarat Titans have played just the two matches, and for now at least, are above the Kings on the points table. A win for either side will take give them some breathing space free of a mid-table clutter, with several sides on four points alongside the Titans and the Kings.
With the early victories, the form of key players is not something either side will be too worried about.
Titans Trump Card
Rashid Khan doesn't have "bad" T20 games, or does so very rarely. For the most part, he holds his own even if a particular match doesn't have a superstar turn from him. That said, anytime Rashid has a bit of a quiet period, he almost invariably bounces back with an exceptional performance. So far in IPL 2022, Rashid has picked up just the two wickets. His economy rate is still great at 7.12, but in the two matches he's played for Titans till now, that game-breaking, game-defining Rashid show hasn't quite made an appearance. That can only motivate the champion from Afghanistan into turning up in style. And consider his record: No batter from the Kings has scored at a strike-rate of greater than 100 against Rashid. Liam Livingstone is the exception, striking 15 runs in nine balls – but in those very nine balls, he's also been dismissed twice by Rashid. The rest either score at a run-a-ball against Rashid, or even less than that, and yet Rashid has still managed to get them out. No batter apart from Shahrukh Khan – who has played only five balls from Rashid – has managed to avoid falling to Rashid.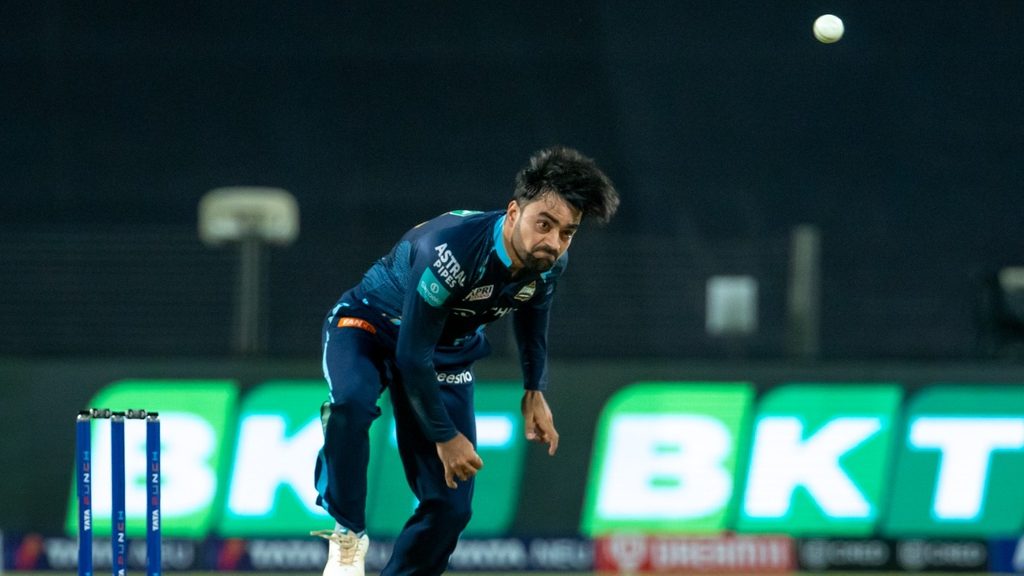 Key numbers
While the team winning the toss is likely to bowl first, whoever is batting first can take some solace from the fact that six out of the last 10 games at the Brabourne stadium have been won by teams batting first.
On the other hand, just about a week ago Lucknow Super Giants hunted down a target of 211 against Chennai Super Kings, the highest successful chase at Brabourne. So it's not like the venue has been very 'bat-first' friendly.
Rashid is five wickets away from getting to 100 IPL wickets. His 95 IPL wickets have come at an average of 20.72, and an economy of just 6.35.
-
Saurabh Somani