The batting is where the similarity ends, though. The Titans' template differs from the Royals'. The Titans build a steady base and explode later. The Royals go hard at the top, and hope to sustain that through the innings. That also makes them vulnerable, especially to early wickets with the new ball. In Mohammed Shami, the Titans have someone who can provide just that. In fact, the new-ball pairing of Shami with Hardik Pandya might be under-rated if anything. Captain Hardik has been zippy with the ball, and tough to get away, particularly first up. When Shami gets his seam presentation going, it's going to cause problems no matter what class of batter you are, and what format you're batting in.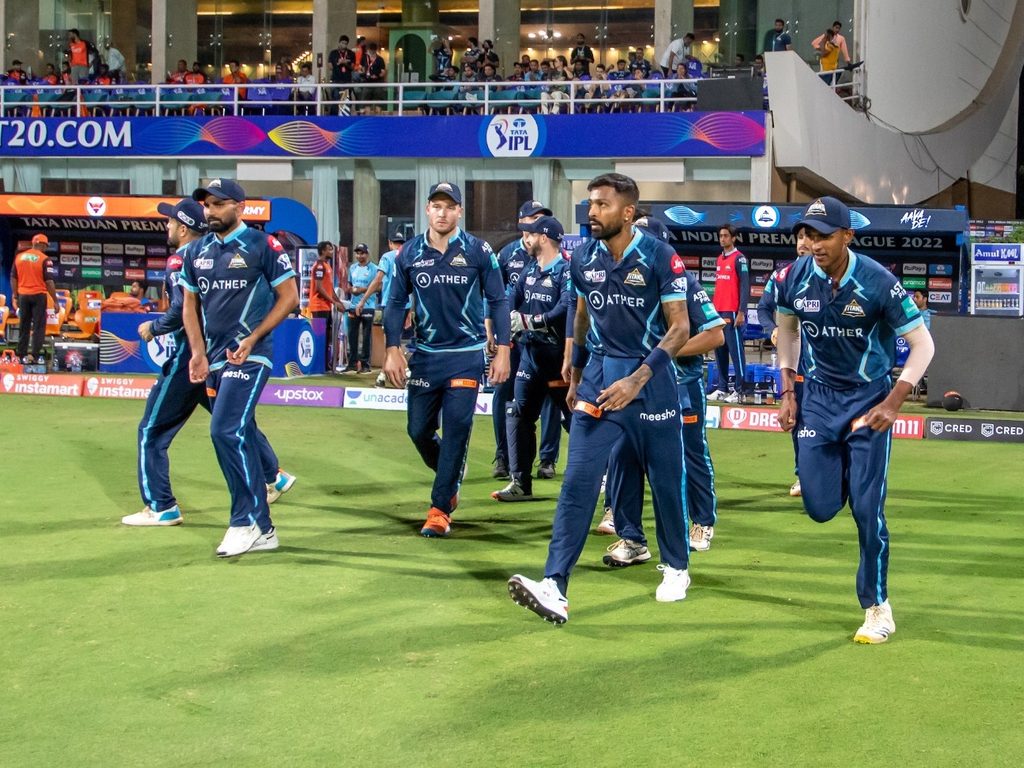 Speaking of which, there is an equal threat posed by Trent Boult of the Royals. In Lockie Ferguson, the Titans have someone who has seen Boult from up close, and he says, "you need to watch out for the swinging ball back into the pads. It comes on a lot quicker than you think" – which could be a valuable nugget for the Titans batters.
While the Titans will take heart from their three wins on the trot, even the defeat against Sunrisers Hyderabad in their last match had its share of learnings. The batting had to deal with a rare Shubman Gill failure, and came through pretty well. If a couple of things had gone marginally more their way, they might have ended up with a total of 175 instead of 162, and might have even won the match. Gill has been a towering presence at the top of the order, but the last match should reinforce confidence that even if there is no significant Gill contribution, the batting unit can come through.
What's their form been?
The Titans have won one match while defending, and two while chasing. Their only loss came while defending. It's too early to call it a trend, but the bias towards chasing is in line with T20 cricket worldwide, especially when dew is a factor.
Interestingly, the Royals have batted first in each of their four games so far. Just like the Titans, their only defeat was a close one, where they made the chasing team stretch till the last over. Perhaps the fact that they've batted first each time explains their batting method too.
Other than that, there's little to separate the teams on form. Both have the same number of wins and losses, both have bowling attacks that are filled with game-breaking players, and both have strong – if differently constructed – batting line-ups.
Titans Trump Card
Shubman Gill has shown the gears in his game that everyone always knew he had, but he's done it much more consistently this season. Gill has added range to his shot-making, and found a remarkable ability to keep the dot-balls down to a minimum. With those two factors combined, he's suddenly been scoring at breakneck speeds without compromising on the aesthetics of his batting. He will be key for the Titans for two reasons: the DY Patil has been the most 'sixer-friendly' ground in IPL 2022 so far. Gill is among the best players of spin in the world, so if he can neutralise the threat of Ashwin and Chahal, it will mean that the pace-hitting skills of a Hardik or David Miller can be used devastatingly at the death.
Key numbers
Rashid Khan is on 99 IPL wickets, and needs one more to get to 100. His economy rate of 6.34 means he is almost certain to be the bowler with the best economy in IPL's 100-wicket club. Currently, Sunil Narine is at 6.67 and R Ashwin is at 6.91 among those below seven runs per over.
Hardik Pandya has 98 catches in T20 cricket right now. He'll complete 100 T20 catches with two more.
The DY Patil has been a high-scoring venue in IPL 2022. Chennai Super Kings piled up 216 against Royal Challengers Bangalore, while Punjab Kings had successfully chased 200-plus against the same opponents.
-Saurabh Somani