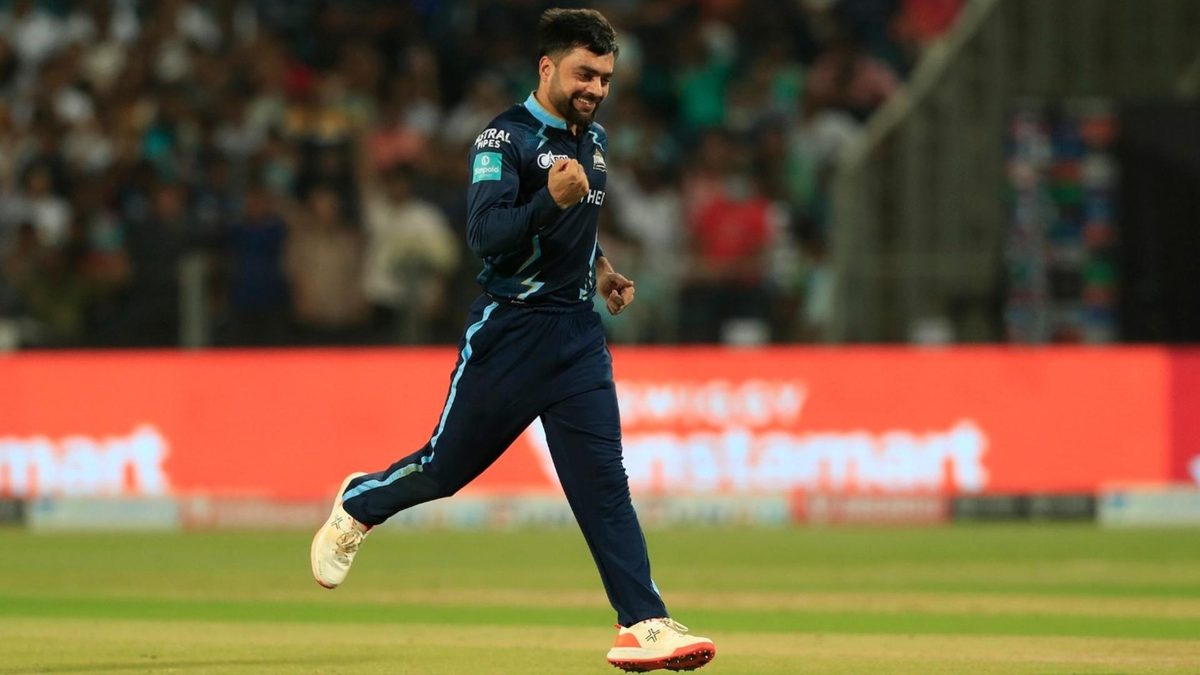 If 'Muralidaran - Warne - Anderson' sitting atop the all-time red ball wicket-takers list is a reference for greatness, our man Rashid Khan is well on his way to a peak of a similar nature, and it's white at the top!
On Monday, our Titan picked the 500th wicket of his T20 career, which is so mind-boggling, we want to pause there and, for a moment forget about our vice captain's other abilities - you know, the snake shots, wrong 'uns and magnificent fielding. Because by all counts, Rashid 'bhai' is one of the most valuable T20 cricketers in the world today, and he's a white ball great amidst us.
Currently playing in the SA20 league for MI Cape Town, Rashid has been at his usual dangerous best. Here's a deep dive into just what his feat means:
1. Rashid Khan is only the second man to take 500 T20 wickets on this planet, he joins Dwayne 'DJ' Bravo in this elite club. Mind you, Bravo made his debut 9 years before Khan did, so we have reason to believe he's counting his days to sit on his record.

2. Khan has taken these 500 T20 wickets at an average of 18.18 — the best average for any bowler with over 300 T20 wickets. In a format where wickets turn games on their head, this is priceless.
3. His economy rate of 6.38 is the second best for anyone with over 200 T20 wickets. The miserly Mr Khan chokes the batters with his persistent lines and the guile of his flight, which effectively means that the opposing teams are mostly only finding ways to survive his spell, not counter-punch.
4. Rashid's economy rate in the IPL is 6.37 – which is the best for anyone who has bowled over 250 balls in the tournament. Yeah, closer home, we are sure analysts and coaches of other teams have not been able to find a solve for this - just how does one hit out against Rashid? And we don't mind this one bit!
5. In T20 Internationals, he is the third highest wicket-taker with 122 wickets in only 74 matches. Not to forget his duties for Afghanistan, which have made his team into a potent match-winner in the format - in a staggeringly short period of time.
6. In T20 Internationals, Rashid maintains an average of 14.37 — second-best for any one with over 50 wickets in T20 Internationals. Consistency is key, and this stat only reinforces just how focused Rashid is on training and being match-ready as he hops between club to national duty.
7. In T20Is, five bowlers have taken over 100 wickets. Rashid is the quickest to the milestone having achieved it in 53 matches. No surprises here, and just FYI, the other few names on this list are Malinga, Shakib and Southee whose tally of 134 is just 12 away from our prowling Afghan!