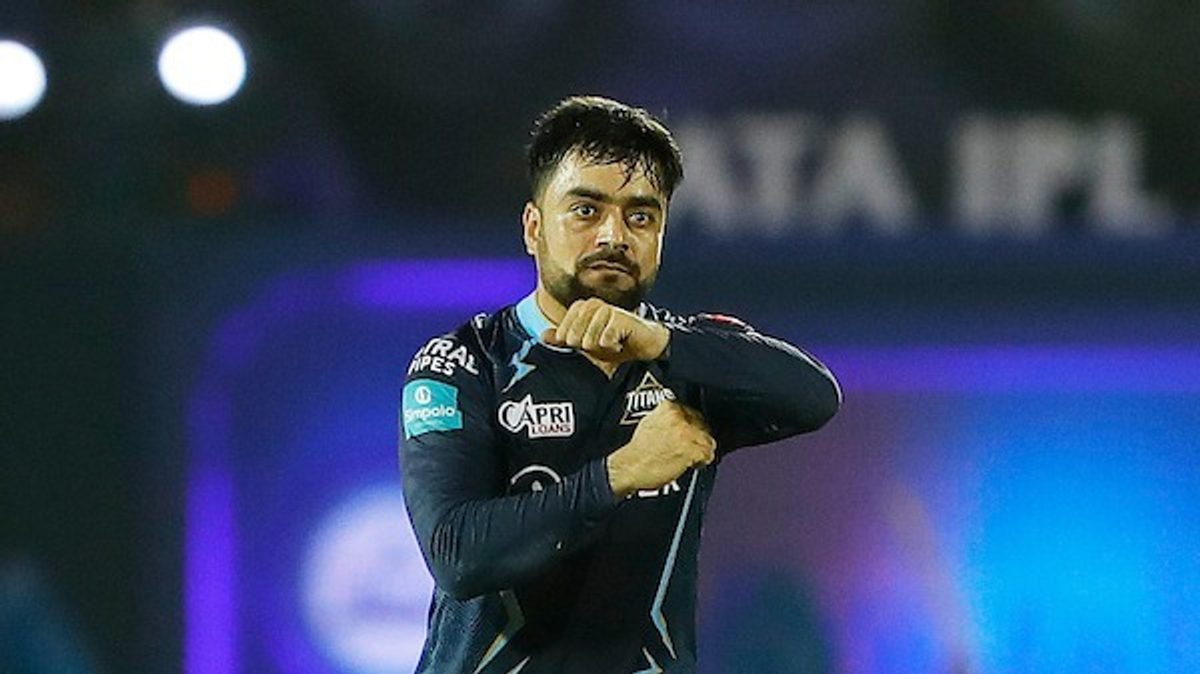 Who is the most valuable T20 cricketer in the world?
Is it whoever fetches the highest price at an IPL auction, whether via retention or bidding? Is it whoever the audience tunes in to watch the most? Is it the most destructive batter, or the most penetrative bowler? Is it who gives his team the best chance of winning?
The winning bit might resonate most, since eventually, that is what leads to all the other stuff anyway. But then, giving your side the best shot of winning also depends on the balance and construction of the team you're playing for. Imagine an AB de Villiers playing for Mumbai Indians in the 2013 to 2020 period: batting back-up aplenty, and a bowling attack that was sharp and economical. Or an Andre Russell in the Rajasthan Royals side of 2022: five proper bowlers, five proper batters, and Russell free to blast off with bat and ball.
Or you could have a player who ascends beyond team construction, who isn't restricted to just one primary skill, and as importantly perhaps, who can be great day in and day out on a game built simply enough that there isn't a constant threat of injury. You're not just doing a fabulous job, you're doing it every game because you're there every game. Which is when you land on Rashid Khan. He can bowl like a dream. He can whack the ball at strike rates of 200 or even 300 at the death. He is a pretty safe fielder. And he can do it all with a 1000-watt smile.
Sure, the Titans didn't end up on the winning side in their match against Mumbai Indians. They've pulled off so many impossible wins this IPL, maybe the ledger had to balance itself out. Better it does so now than during a play-off match, you'd think.
But, regardless of the result, Rashid Khan showed just how special a cricketer he is.
He had come into this game with 9 wickets in 10 matches in IPL 2022, at an unusually high average of 30.77. There had been some stray rumbles about the lack of wickets too.
But, if you really thought about it, it didn't mean much. The volatile nature of T20 cricket means it is very possible for bowlers to go through what seems like a trough. Only seems like, because you can be bowling as well as ever, without the rewards to show for it. It's the nature of T20 cricket, and the danger of looking at small sample sizes. And that's not even accounting for the extreme peril of thinking you can make snap judgements about a certified G.O.A.T of the game after half a league phase.
That Rashid was not suddenly ineffective can be seen if you look at his economy rate: just 6.92 per over coming into the game against Mumbai Indians. Even if you discount the luck factor that's part of T20 cricket's fabric, there is a simple enough cricketing explanation when looking at those Rashid number: oppositions were looking to play him out more carefully, trading in runs for preserving wickets. If he was truly bowling below par, that economy rate would have been higher.
And, as he revealed post match, bowling restrictively is a conscious effort.
"Yes, while bowling in T20 it's always great to take wickets, but for me it's different a bit," Rashid said. "I always focus on the economy. That is something which I always have in my mind: to bowl well and economically. That is something that always puts the pressure on the batsmen, and we expect wickets to come at the other end.
"Yes comparing to other IPLs, I got a little bit fewer wickets this year, but it's not that much different, just two-three wickets. Last time as well, I had 13-14 wickets in 11 games, this year it's 11 wickets. It's a matter of three-four wickets. In a couple of games I haven't bowled as well as I should have, but that is T20. There is so much for you to learn and everyday is a good day to learn."
There's two things to note here: Rashid is very aware of his own game, and he's a perfectly selfless team-man, who knows he can bowl restrictively and afford those at the other end the opportunity to rake in the wickets because of the pressure he's built. Teams are looking to just see him out, which automatically means greater risks have to be taken elsewhere.
That said, when you have an absolute genius like Rashid Khan, 'playing him out' can only work so much of the time. Sooner or later, he will find a way through. Like he did against Mumbai, despite having to stretch himself. With the start Mumbai got, Rashid was given the ball in the fifth over, inside the powerplay. It's not a phase of play he bowls in regularly, but his team needed him.
Despite a few runs in his opening over, he came back to strike the key blow, getting a free-flowing Rohit Sharma out lbw. He was then pushed out of his comfort zone again, employed at the death, because Rashid vs Kieron Pollard is a match-up that the bowler has won more often than not.
Rashid duly sent back Pollard, knocking the stumps back with a ball and set-up that were both beauties. Googly, googly, then an inch-perfect leg-break, both in flight, dip and turn. At the end, he had 2 for 24 in four overs, despite bowling in the powerplay and at the death. If there were any doubts about Rashid the bowler, this match ought to have laid them to rest.
It's Rashid Khan. One of the greats of the T20 game, a shoo-in into all-time XIs for any team or league he's played for, and arguably, the most valuable player in T20 cricket.
~Saurabh Somani