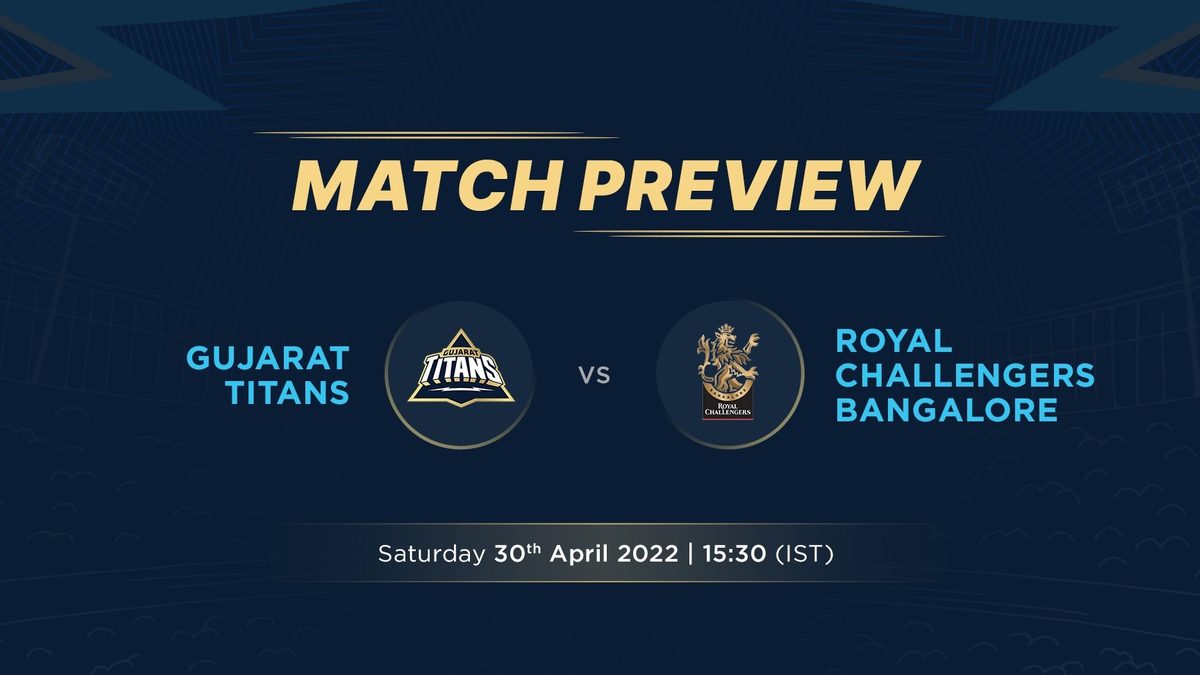 Whether by god or not, the Titans have certainly been blessed. With a captain who has fostered a great atmosphere, with a support staff that ensures players are mentally in the right space to give their best, with players themselves who have used their talent most effectively, with a range of skills that have covered every situation, and consequently, with always finding a man for the job.
When you've won seven out of eight games, and several from seemingly impossible situations, you are more than just blessed. And it is in that frame of mind and that position on the points table that the Titans will face their next opponents, Royal Challengers Bangalore. It's a battle between a team that has had miraculous batting feats, and one who has been bowled out for 68 and 115 in its last two games. But, despite those low scores, the Royal Challengers are at 10 points and in the top half of the table. That's because of the good performances they had at the start of the season, and it also shows that two bad games aren't indicative of their strength.
In terms of confidence though, the immediate past results will be a boost for the Titans, while the Royal Challengers will need to pick themselves up.
The two teams will have plenty of familiar faces to see when they look at the opposition. There's Virat Kohli, under whom Hardik Pandya and Mohammed Shami have played a good chunk of their international cricket. There's Dinesh Karthik, with whom Hardik shares a deep friendship. David Miller and Faf du Plessis also find themselves on opposite sides, as do Matthew Wade and the pair of Josh Hazlewood and Glenn Maxwell.
What's their form been?
Gujarat Titans are a team who just don't know when a match is lost. They have found ways to keep winning, no matter the odds being stacked up. Every time, they've had a different match-winner, but the consistent bit is that the support cast stays really solid. The bowling was the stronger suit coming into the tournament, but while the bowlers have flourished, the batting hasn't been far behind either. This has given them a nicely rounded feel.
On the other hand, the Royal Challengers have had a few troubles with the batting. Their bowling remains high-class, and has delivered too. The batting on paper is top drawer, but they've had to rely on Dinesh Karthik bailing the top order out once too often. The pedigree is there, which means a turnaround can happen.
Titans Trump Card
It's been a remarkable IPL for Mohammed Shami. He always had the ability to generate serious heat, regardless of format, but there's an added zip to his bowling for the Titans. It shows in the top order wickets he's been taking. Against a Royal Challengers top three that has the lowest of all in IPL 2022 so far, and the second lowest average, Shami can be doubly dangerous. He has eight powerplay wickets this season already – the most by any bowler. That figure could have been more too, with the amount of times Shami has beaten the bat in the powerplay.
Key numbers
Rashid Khan's batting strike rate in the death overs this IPL is 223.33 – the second best in the tournament for a minimum of 50 runs scored at the death.
This will be Hardik Pandya's 100th IPL match.
Mohammed Shami needs one more wicket to get to 150 wickets in T20 cricket.
- Saurabh Somani